Delaware sends second wildfire crew to western United States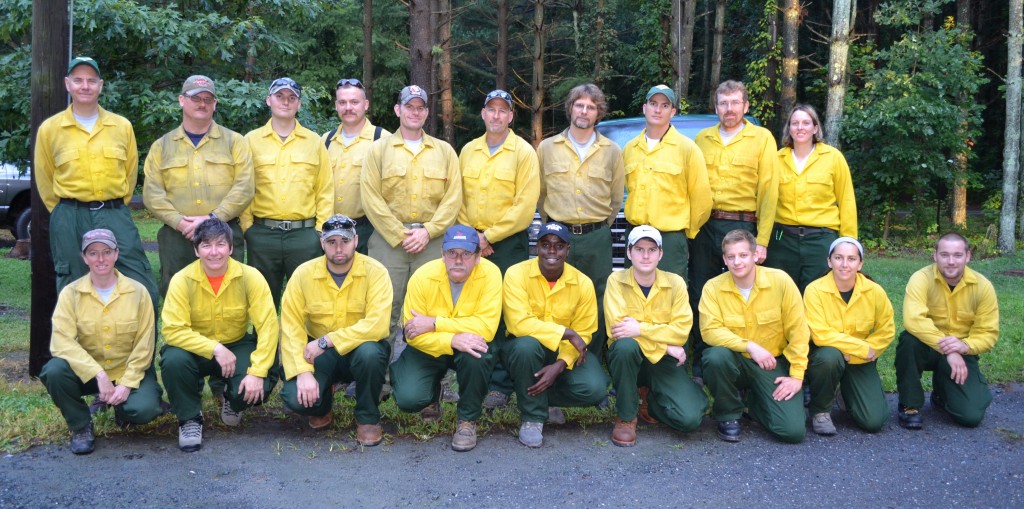 High-resolution images on Delaware Forest Service's Facebook Photo Album
DOVER – The Delaware Forest Service has sent a second wildfire crew to the western United States as 41 active large fires are burning over 700,000 acres across five western states, with most concentrated in California, Oregon, and Washington, with 10 each. So far this year, a total of 35,751 fires have burned over 2.5 million acres nationwide.
Twenty firefighters under the direction of the Delaware Forest Service will serve a two-week assignment to fight wildfires for the National Interagency Fire Center beginning with their trip to Redmond, Oregon for positioning before a likely assignment in the Pacific Northwest or Northern California. A team from Delaware recently returned on August 5 from a two-week assignment in the state of Washington.
Delaware's crew mobilized at Blackbird State Forest in Smyrna on Wednesday, August 13. The team – comprised of public agency staff, volunteer firefighters, and private citizens – will be led by State Forester Michael A. Valenti of Dover, a veteran of previous out-of-state assignments.
The crew's departure coincides with a peak in fire activity in the West. The National Fire Preparedness Level is currently 4 on a 5-point scale due to increased wildfire activity in the western U.S.  http://www.nifc.gov
For more information, contact John Petersen 302-233-8180 (cell)