FOR IMMEDIATE RELEASE
May 5, 2022
Media Contact:
Christina Dirksen, Strategic Communications Manager, DTI
(302) 739-9736 w Christina.Dirksen@state.de.us
---
DOVER, Del. — Delaware's State Chief Information Officer (CIO) Jason Clarke today announced two additions to the Delaware Department of Technology and Information (DTI). Jordan Schulties and Tammy Shelton have joined the team as Chief of Administration and Broadband Infrastructure Grant Program Manager, respectively.
As Chief of Administration for DTI Ms. Schulties is responsible for ensuring the financial viability of the department and providing the leadership of administrative support functions including personnel, finance, budget, procurement, contract administration, and vendor management to support high-impact technology solutions that innovate government practices. She also leads the continuous process improvement and directs the development and implementation of a well-defined strategic roadmap that charts the future direction, development, and growth of the agency. Ms. Schulties joined the State in 2016 and previously served as the Business Finance Director and Deputy Director of the Delaware Division of Small Business before being promoted to Director and Chair of the Delaware Economic Development Authority in 2021. She has extensive experience working in business development. Ms. Schulties is a CPA and worked in public accounting prior to entering state service.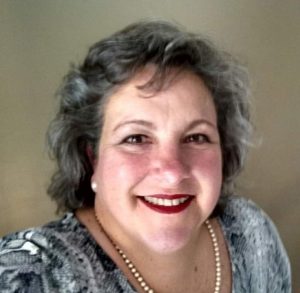 Ms. Shelton joined DTI in September 2021 as part of the broadband team and has recently been promoted to Delaware Broadband Infrastructure Grant Program Manager. Ms.
Shelton works with federal, state, and local government agencies to coordinate and facilitate the operations and activities of DTI's broadband initiatives. These include strategic planning, establishing budgets and cost estimates, reviewing and executing vendor contracts, and required reporting. Additionally, she is the primary contact for broadband providers, government entities, stakeholder partners, and constituents. Ms. Shelton is a seasoned telecommunications professional with 25+ years of industry experience specializing in program management, project management, business process development, service delivery, and implementation of voice and data services.
More information about DTI and Delaware's strategic IT initiatives can be found at https://dti.delaware.gov.
###
About the Delaware Department of Technology and Information
The Department of Technology and Information (DTI) is the state's central IT organization, chartered to deliver core services to other state organizations and exercise governance over the technology direction and investments of the state. DTI provides enterprise services that enable other organizations to effectively fulfill their missions.