The 6th Annual Delaware Arborist and Tree Care Seminar will be on November 2 and 3, 2016 from 7:30 a.m. to 3:30 p.m. at the Martin Luther King, Jr. Student Center at Delaware State University, 1200 N. DuPont Highway, Dover, DE.
Cost is $95 with lunch included both days. There is no option available for single-day registration. All major credit cards (Mastercard, VISA, American Express, and Discover), checks and money orders accepted. Attendees paying by check or money order are asked to fill out the online form to complete registration (follow instructions on where to mail payment).
Link to EventBrite Registration
Sponsored by the Delaware Forest Service Urban and Community Forestry Program, the seminar includes classroom lectures, hands-on training, and vendor exhibits offering the latest knowledge and best management practices on tree care, health, and tree worker safety. This year's program includes an update on the recent detection of emerald ash borer in Delaware, practical "how-to" sessions on proper planting techniques, chainsaw maintenance and equipment operation, disease and pest diagnosis and treatment options, civic improvement programs, and more. Attendees have included a mix of representatives from government agencies and nonprofits, municipal officials and public works staff, tree care professionals and landscaping workers, as well as the general public with an interest in trees in the community setting.
Continuing education credits for International Society of Arboriculture certification, Tree Care Industry Association and its Certified Tree Care Professional program, Delaware pesticide licensing, and  Maryland's Licensed Tree Expert certification will be offered. Major sponsors for the 2016 event include Delaware State University, Delmarva Power and Rainbow Scientific. Delaware State University has been recognized as a Tree Campus USA for five consecutive years – the only college or university in the First State to achieve that honor.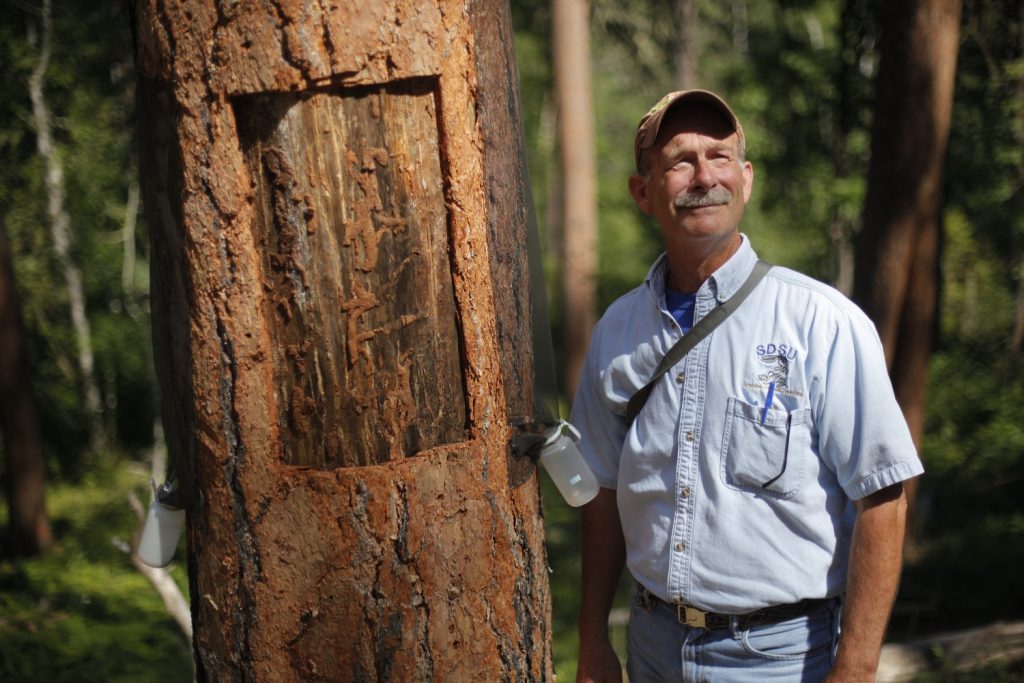 Some of the featured speakers and presentations at this year's event will be:
Dr. John Ball is professor of forestry at South Dakota State University, where he also serves as the campus arborist and the extension forestry specialist.  He instructs arboriculture and forestry as well as rock climbing and emergency medical technician training.
"What Happens When You Take the Tree Out of the Forest?" focuses on the effects of urban environments on tree species normally found in forest settings.
"Mind Your Z's!" covers the Z133 safety standard that can reduce fatal and non-fatal injuries among tree workers by 80 percent.
Jerry Bond of Urban Forest Analytics LLC is the author of the 2012 book, Urban Tree Health. He has a graduate degree in urban forestry from Cornell University with 20 years experience in the public and private sectors. He has published on modeling, risk assessment, tree health, storm damage, biomechanics and computer applications.
"Dieback Dilemma" examines this crown parameter with practical examples for the person in the field.
"Tree Load Analysis" discusses this useful method for assessing tree health and risk of tree failure.
Scott Sjolander has spent 30 years in utility arboriculture and been the urban and community forestry educator at Penn State Extension since 1995. He has an M.B.A. from Penn State, is an ISA Board-Certified Master Arborist, and is also a Tree Risk Assessment Qualification instructor.
"Avoiding Tree and Utility Conflicts in Arboriculture" discusses utility service needs and space constraints and their influence on the development of tree plans.
Howard Eyre has been at Delaware Valley University since 1991 with responsibilities in landscape techniques and contracting, nursery management, and arbor care. His academic work focuses on the relationship between plant growth rates, environmental pressures, and the soil or media in which plants are grown.
"Soil Biology and the Establishment of Trees" shows how understanding soil biology can be the first step in achieving the best success in tree establishment.
Shannon Herbst and Jeff Picher of Rainbow Scientific are industry experts with many years experience in tree health issues, pest and disease diagnosis, and treatment.
"Chlorosis" – Causes, symptoms, and diagnosis. How to manage with Verdur®, PGR's and cultural practices.
"Bacterial Leaf Scorch" – The disease, symptoms and diagnosis. Managing with antibiotics, vector control, growth regulators and root enhancement programs.
"Field Demonstration" – How to infuse Verdur® through root flare injections to manage chlorosis. Soil injecting Cambistat® on trees with BLS and chlorosis
Click here to download the most up-to-date  2016 Arborist Agenda